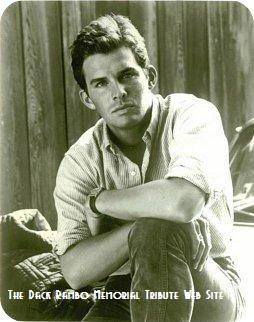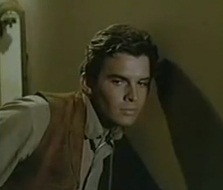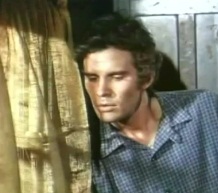 Name at Birth: Orman Rambo
Date of Birth: November 13, 1941
Place of Birth: Delano, California
Date of Death: February 5, 1967
Eyes: Blue
Hair: Brown
Family: Lester (father, deceased), Beatrice (mother, deceased), Dack (twin brother, deceased), Bill (older brother), Beverly (younger sister).
Place of Death: Los Angelos, California
Place of Burial: North Kern Cemetery, Delano, Kern County, California
Born with the same exceedingly good looks as his twin brother, Dack, Orman "Dirk" Rambo's promising career was cut short tragically, in a fiery car crash at age 25. A loss taking his brother, Dack Rambo, a lifetime to heal from it's pain. (See "Dack Quotes").
Co-starring with brother, Dack, on "The New Loretta Young Show", lead to guest appearances for Dirk in TV series' such as "The Virginian" and "Dragnet".
Like his brother Dack's demise nearly 28 years later, Dirk Rambo left the entertainment industry and world, far too soon ... before all of his talents could be fully utilized ... before all of his contributions to TV, Film and Life could be completely given.
TV/FILM Credits-
Dirk Rambo
"The New Loretta Young Show" 1962
("Paul Massey")
"The Virginian" 1966
"High Stakes"
("Wesley Hedges")
"Dragnet" 1967
"The Masked Bandits"
("Fred Tiller")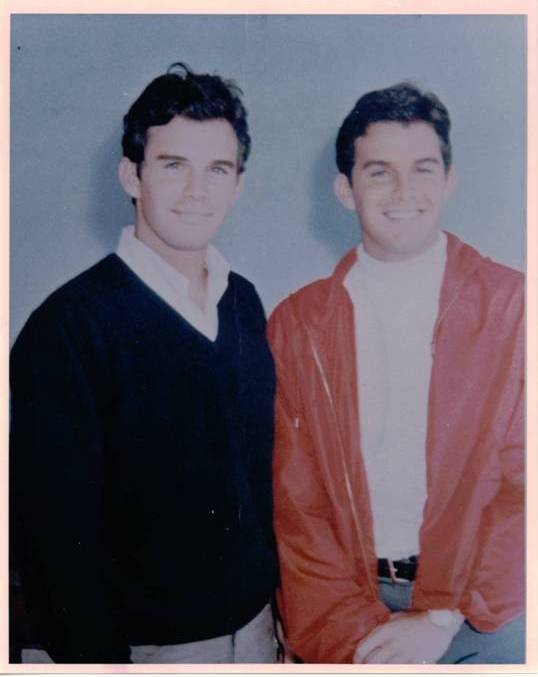 They graced the earth far too briefly, but how fortunate we are that they were here.
Dack, left. Dirk, right.
Many, many thanks to Ronnie Pierce Ministries for the contribution of photos and factual materials,
including photos of Dirk used on this page.
Dirk, In "The Virginian" ("High Stakes") 1966, left and Dack, on "Gunsmoke" (Dirty Sally) 1971, right

Click below icon to sign the site's Guest Book.